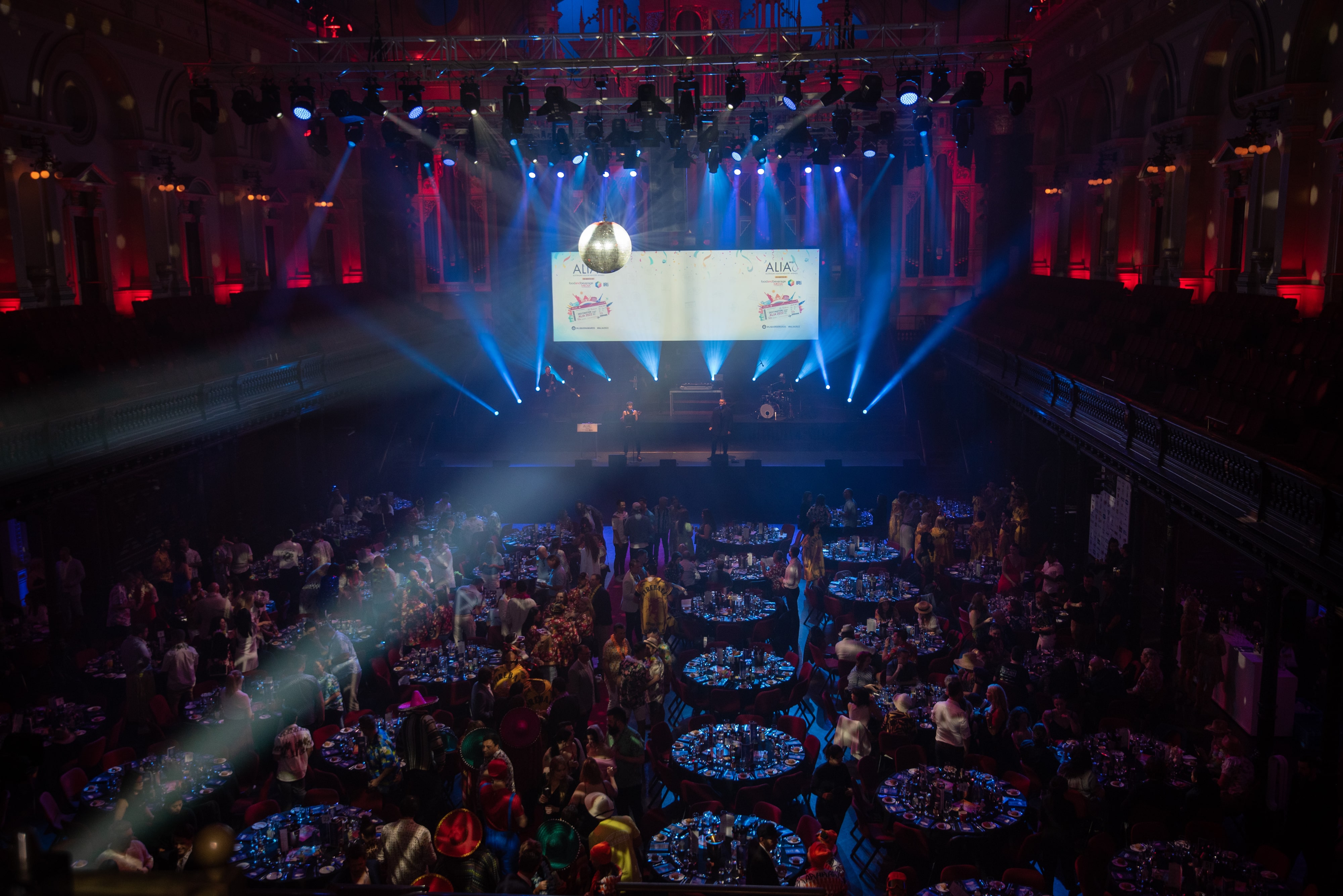 About ALIA
The Intermedia Group's hotel and liquor publications – Australian Hotelier, BARS&clubs, National Liquor News and TheShout present the Australian Liquor Industry Awards (ALIA) annually. The gala industry event attracts over 600 members of the liquor and hospitality industry.
To receive regular ALIA updates, click here to subscribe to TheShout. The event is attended by retail banner groups, buyers, hoteliers and suppliers to the industry. The awards recognise the best-performing brands, venues and retailers in the industry, including major awards, 'Liquor Store of the Year', 'Retail Banner Group of the Year', 'Best Bar' and 'Best Supplier of the Year'.
Nominations
Nominations are received via ALIA's voting website (www.liquorawards.com.au) and via printed voting forms that are distributed in Australian Hotelier, b&c and National Liquor News magazines.  The nominees with the highest votes become finalists, who are then judged by a selected panel of over 50 industry experts.  The winners are audited externally.
Sponsorship
There are a variety of sponsorship opportunities available, from sponsoring an individual award to sponsoring the event itself. For more information, click here.
History & Attendance
After a successful stint at Luna Park, in 2015 ALIA went "To the Races" as it marked its 22nd year and moved to new premises at Randwick Racecourse Ballroom. In 2023, ALIA will be held at The Star Events Centre Sydney for the Australian liquor industry's night of nights.
"The Australian Liquor Industry Awards are a great opportunity for the industry as a whole to come together and recognise excellence. From individuals to venues and products, all aspects of the liquor industry are celebrated." Vanessa Cavasinni, editor of Australian Hotelier magazine. "ALIA provides such a brilliant platform for the trade to honour the performers in our industry. The voting process takes its cues from the liquor industry at every turn, so a win at ALIA is truly an acknowledgement of support in the industry, be it for brands, companies or individuals." Deborah Jackson, editor of National Liquor News magazine. "The Australian Liquor Industry Awards is a great opportunity for people involved in all areas of the liquor and hospitality trade to celebrate and recognise the great efforts, dedicated hard work and outstanding performances by their peers." Tam Allenby, editor of BARS&clubs magazine.